In 2016, Pastor Geoffrey Okot was led by the Holy Spirit to take salvation, healing and hope to the people of Northern Uganda his home town, a land that was ravaged by the Lord's Resistance Army conflict for more than 2 decades. The said conflict led by Joseph Koch displaced over 2 million people and tens of thousands were brutally kidnapped as sex slaves or child soldiers and thousands mutilated and killed. Arriving in Koch Goma village on 19th April 2016 with his wife, he identified himself with the existing local churches, and joined Christ Revival Outreach Ministries then led by Pastor Benjamin Olara. Five months later, he organized the first meeting of Thou Art The Christ (25th September 2016) bringing different pastors, believers and friends from all walks of lives and shared his vision. An Interim Committee of 7 members was formed and all the pastors pledged to support the formation of said ministry
Revival Outreach Ministries then led by Pastor Benjamin Olara. Five months later, he organized the first meeting of Thou Art The Christ (25th September 2016) bringing different pastors, believers and friends from all walks of lives and shared his vision. An Interim Committee of 7 members was formed and all the pastors pledged to support the formation of said ministry
Our To buy time from the family who had rejected his vision and demanded that return to his teaching profession, he began to carryout agriculture as a mean of livelihood, growing different crops like Papaya, Green Peppers, Cabbages, Bananas and keeping of animals. By 2017, God had raised him from an ordinary farmer to the position of the national President of the Young Farmers Federation of Uganda (UNYFA) by His special grace. This position helped him to understand organizational structural setup that was very key in the establishment of Thou Art The Christ
The same year, Thou Art The Christ started Students Discipleship Programs at Skyland Academy Secondary School, Market Evangelism at Koch Goma Market and Hospital Visitations at Koch Goma Health Centre IV, proclaiming the Gospel and salvation found in Jesus Christ. Consequently, many people started gathering at the Pastor's home for spiritual counseling, bringing the sick and demon possessed for prayers and deliverance.
By the end of 2017, the gathering had grown and transformed itself into a meaningful fellowship. In 2018, Skyland Academy Secondary School offered a classroom block for a temporary place of worship. The same year in February, the Lord being pleased with the progress of Thou Art The Christ provided a monthly financial support through His Daughter's Meekness a Christian organization in California, USA. This support though limited set the foundational and legal framework of the Church hence financing registration processes and all other official and operational requirements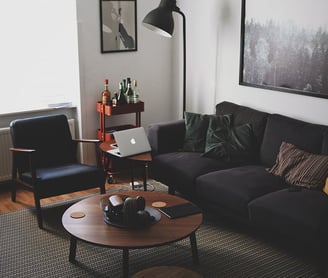 By 2019, the Classroom block had become too small to accommodate the congregation. This forced the leaders of the Church to seek for a rented hall at Villanova Park, Koch Goma Town Council, Nwoya district where the Church is currently located
On 06thOctober 2019, the Church having completed all the necessary documentation and legal framework organized a launch that was officiated by Chairman LC III of Koch Goma Town Council, Hon Okullu John Bosco and the Chairman National Fellowship of Born Again Pentecostal Churches of Nwoya district Rev Okumu Morris Christopher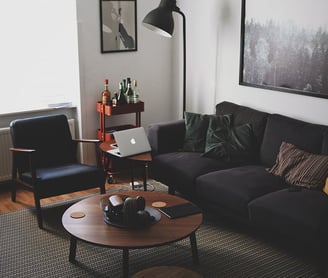 ABOUT PASTOR GEOFFREY OKOT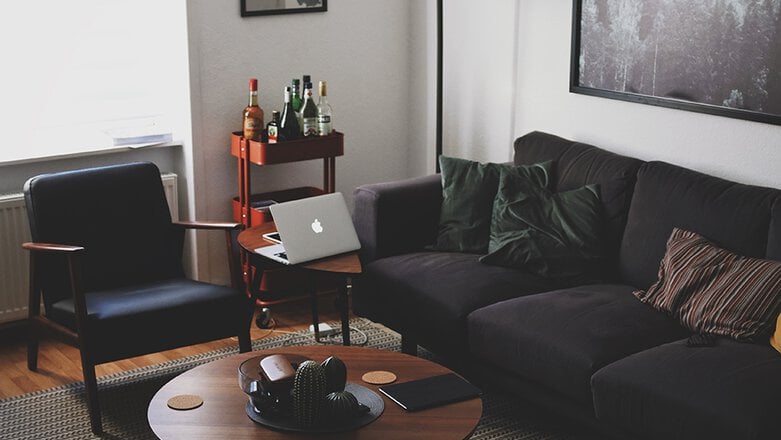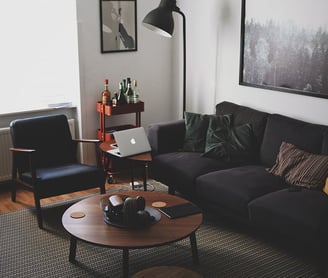 Pastor Geoffrey Okot is an Evangelist, a Pastor and a Teacher of the Word. He was born on 03rd December 1988 to Mr. Ocitti Tom Oryema a Lawyer and Mrs. Rose Ocitti a Senior Copy Typist from Gulu district during the Northern Uganda Insurgency of the Lord's Resistance Army (LRA) led by Joseph Kony.
Hailing from a catholic background, his mother dedicated him at infant to priesthood where he later grew up as an Altar Boy, a Crusader and a Mass Choir at Holy Rosary Catholic Church, Gulu.
In 1995, he began his education from Good Will Primary School, Gulu Town Primary School and completed his Primary Leaving Examination from Atede Primary School. At that time, majority of the schools were partially closed while others relocated into protected camps by the government and their activities limited due to the fear of the LRA attack
Between 2002 and 2005, he joined Sir Samuel Baker School, Gulu for his Uganda Certificate of Education (UCE) and fortunately survived abduction of the LRA rebel almost three times. This forced his parents to seek admission at Uphill College Mbuya, a school in the capital city (Kampala) as situations in Northern Uganda were unbearable. It was at Uphill College Mbuya that he received Christ as Lord and Saviour, completed his Uganda Advanced Certificate of Education (UACE) although financial constrains made him to sit for his final examination from the then displaced Koch Goma Secondary School in Northern Uganda
In 2008, he got admission to Gulu University to study Bachelor of Arts Education on government scholarship which he completed successfully. Before his graduation in 2011, he was already teaching Economics at Gulu College, Graceland Girl's Secondary School, Northland High School and Gulu Central Adult Learning Centre on both full and part time basis.
By 2009, he had abandoned the faith, joined Islam and become a notorious gang, joining kick boxing, gambling, womanizing, stealing and worldly music that made him corrupt, unbearable and dangerous to human society. In December 2012 when he lost his full time job at Graceland Girl's Secondary School, he went on to abandon his other jobs and teaching career to pursue a much better responsible life.
In 2013, he received divine instructions from the Lord and was led by the Holy Spirit to The Apostolic Church Uganda, a Nigerian Mission Field in Kampala then under the Pioneer Missionary Apostle, Pastor Joseph Oluyemi Balogun. The Lord Used The Apostolic Church to provide theological, ministerial and pastoral trainings to him within a very short time.
Two years later, he was posted to The Apostolic Church Uganda, Jinja Mission Field for a Pastoral Intern as a Student Pastor which he successfully completed and on 13th December 2014, he got married in a Holy Matrimony with Ms. Sharon Apiyo before returning to his home town in Northern Uganda in 2016